DJ Vortex the Godfather of Hardstyle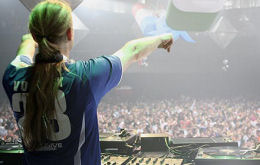 DJ and producer for more than twenty years, he imposed his style into the best European clubs, later becoming a worldwide fame producer in the techno scene.
Absolute forerunner of the hardstyle phenomenon, he is the flagship of the Stik Records since 1997; after all his hard work he also became the A&R of the label. His list of "played at" is almost endless, and there is enough to mention his performances in the USA, Canada, Colombia, Holland, Germany, Switzerland, Spain, Belgium, Poland, England, Denmark, Slovenia, France... and practically all the top clubs in Italy!
From Vortex to Vextor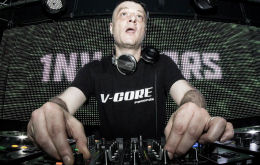 As a true musical experimenter, a multitude of his productions was made from parallel projects or synergies under a lot of different alias.
In 2010, DJ Vortex created the V-Core Records label to give life to his new project Vextor that immediately attracted attention with his first release: "Scream" instantly became a floor-killer, even entering in the playlists of some of the world's best hardcore DJs and beginning a long series of successful releases.
Too many to be listed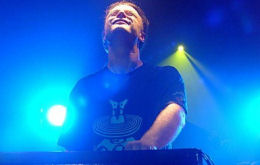 DJ Vortex's discography includes numerous successful singles that we all remember.
His discography also includes many remixes made by artists such as Rexanthony, Max B. Grant, NU NRG, Partyraiser, Trance Generators, Blutonium Boy, F.Noize, Brainkicker, DJ Mystery, Orbital Velocity, DJ Gollum, Tunnel Allstars, Cosmic Commando, DJ Thera, Used & Abused, Francesco Zeta, Ryle, Acesone, Rimini Peter, Psyba, Arpa's Dream, Bruno Power, DJ Millo, Plasmaravers, Ramp, Mic-E, Coyote, Lisboa-X, Doctorvoice, Aekidna, Carnag 744 and many more.